https://www.iieacourses.com/
185.00
20

Communication Skills for Claim Professionals
Course Overview
One of the biggest concerns in the insurance industry today is "how to create a customer-focused organization". This question forces insurance companies to take a closer look into their organization to identify where improvements can be made to increase customer satisfaction through better customer service performance.
This process includes looking beyond the organization itself, and delving deeper into the practices of their insurance restoration providers. The reason for this is that if a customer is not satisfied with the work performed by an insurance restoration contractor, it reflects poorly on the insurance company, and they risk losing that customer to a competitor. And in today's world of getting an insurance quote in 15 minutes or less, it doesn't take long for that customer to disappear.
The best way to ensure customer satisfaction and prevent claims disputes is to provide clear, transparent communication between all parties involved in the claims process which is what this course provides.
Learning Objectives
Upon successful completion of all the modules in this course, you should be able to: -
Describe data quality management principles and practices and the following stakeholders who use claim data: regulators, statistical agents, advisory services, actuaries and internal users of the data;
Describe the components of the communication process model and the actions claim representatives can take to improve the quality of their communications;
Explain how claim representatives employ active listening skills;
Given a claim situation that requires a written communication, plan a document that addresses the following: its intended audience, its purpose, its content, including accuracy, tone, and organization and specific requirements based on the type of document;
Apply effective verbal communication techniques to claim-related verbal exchanges;
Interpret the nonverbal cues, given a claim-related discussion.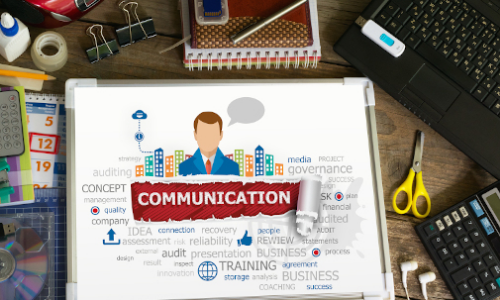 This Course includes:
Text-based content
3 Weeks
Share this course on
Tweet