https://www.iieacourses.com/
150.00
38

Interpreting Medical Reports
Course Overview
Interpreting Medical Reports is designed for insurance personnel whose responsibilities require an understanding of the structure and functions of the human body to analyse the medical reports that accompany trauma-related bodily injury claims.This course does provide a solid foundation of basic medical-related knowledge that will enable you to make continuing progress in your career as a bodily injury claim examiner.
Learning Objectives
After you complete this course, you will be able to do the following:-
Have a broad, basic knowledge of the medical terminology, specialities, and abbreviations frequently used in medical reports,
Have a basic understanding of the anatomy, structures, and systems of the human body, including their location within the body and their functions,
Be familiar with the most common types of injuries and other medical conditions found in bodily injury claim work, including their symptoms, treatment methods,possible healing complications, and other long-term and short term effects on the individual,
Be familiar with certian medical tests and signs used to diagonose injuries and medical conditions, including how they are performed and the type of information they provide.
At the end of the course, you will find several job aids for you to use in your work, including:-
A list of common medical abbreviations seen in the medical reports and claims;
A summary of the medical terminology building blocks and their meanings discussed in Module 1;
A phonetic pronounciation guide for many of the medical terms used in the course; and
A chart for estimating the amount of temporary disability time that may be required for certain medical conditions.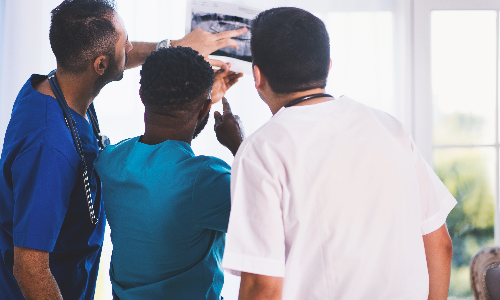 This Course includes:
Text-based content
6 Weeks
Share this course on
Tweet